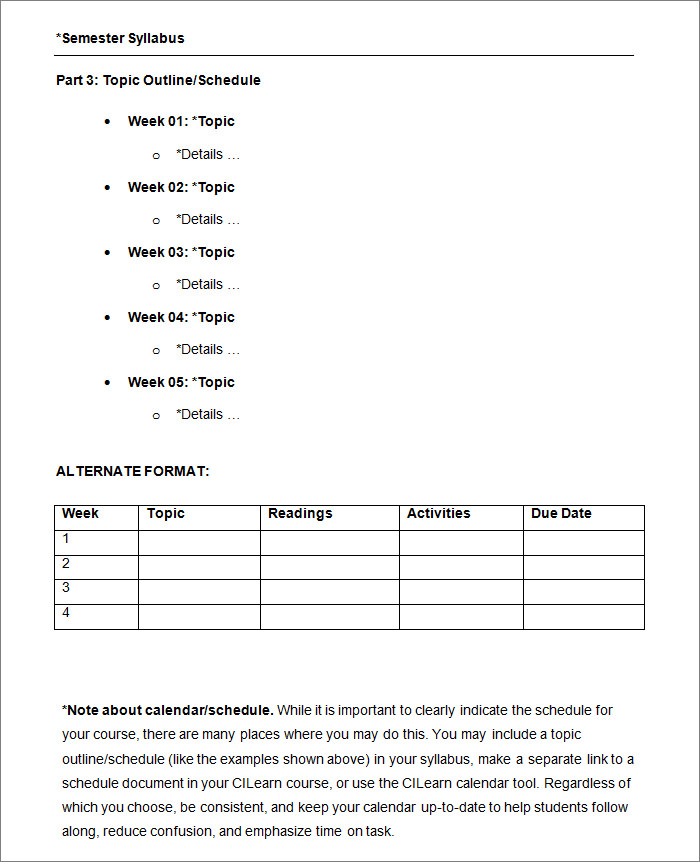 Updated August 2016
A syllabus is required for all course regularizations, new course proposals, and significant course changes.
Syllabus template customized for the iSchool and based on the template provided by Syracuse University – University Senate.
For further information on university policy, it can be viewed at the Senate Committee on Curricula page.